I love writing down work stuff on lists just so I can check´em off when I´m done (dont we all?)
Anyway, for a long time I did tons of ugly lists in notepad until one day I found a great little AIR app called Doomi.
Doomi:

Doomi´s been my favorite task manager for a while now, basically it´s a small good looking window that lets you insert tasks and check them off when you´re done with that particular task. A nifty little app , the only thing this little bugger´s missing is some sort of sync with either mail or iphone.
So for those of you in need of a great task manager with backup and seamless iphone sync, look no further!
Wunderlist: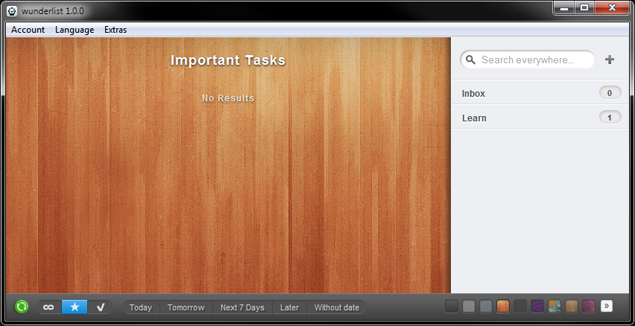 You really cant ask for a better free task manager than Wunderlist, right out the box you have options like creating a wunderlist account for synching with their servers, categorize lists for different projects, set due dates, stars and alot more.
And for those who likes customizing you get over 10 high quality backgrounds to play with.
The Iphone app
The free Wunderlist iphone app is equally impressive and has the same slick interface as the desktop version.
The functionality is the same letting you edit, remove or add tasks, lists etc. all synched through your wunderlist account.
/Nicolas
Tags:
review
,
wunderlist