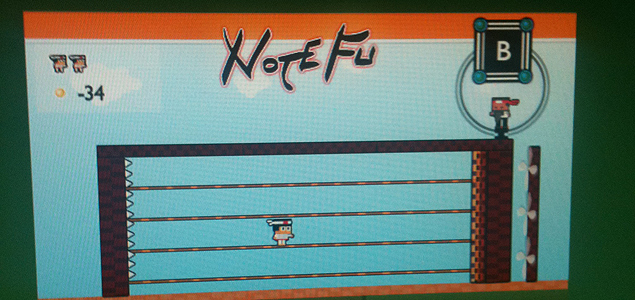 Note Fu! is game nr 2 in my instructional games series.
This flash game´s made for kids who wants to improve the fine art of sight reading but cant handle studying books.
In Note Fu! you play the part of the young ninja note apprentice "Nino" who you control throughout the game.
The game level visualizes a standard note system in wich you navigate up and down through to access the right notes.