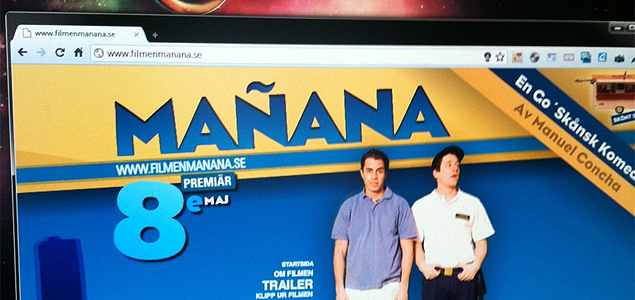 Creating the website for the upcoming movie "Filmen Mañana" was a really fun and challenging experience.
My main focus with this project was to make it informative yet fun.
The biggest challenge was as always holding down file size and cpu-usage, especially in the
opening intro of the website where I used a fullscreen trailer flv.
Tags:
case
,
filmen mañana
,
portfolio
,
sf